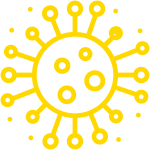 Mold Testing & Mold Remediation In Ferndale
Mold is a pervasive organism that exists in both indoor and outdoor environments, and can cause serious health issues when out of control. When a mold outbreak occurs, Guardian Recovery Services, based in Ferndale, is your certified specialists for mold testing and mold remediation. Our Mold Testing and Remediation services include third-party testing to ensure your property is returned to a safe ecology. Learn about our Mold Remediation and Testing Services.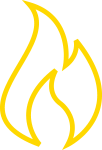 Fire Damage Remediation
Fire can strike at any time and leave ruin and uncertainty in its wake. When fire damages your Michigan home or business, Guardian Recovery Services, based in Ferndale, can handle all your Fire Damage Remediation needs. We use only the most advanced equipment and state-of-the-art procedures to remove the water rapidly, all while monitoring and documenting the entire process to assist with insurance claims. Get help when your home or business has suffered Fire Damage.

Water Damage Remediation
Water damage can occur from forces inside or outside your Michigan home or business. Water Damage Remediation from Guardian Recovery Services, based in Ferndale, involves much more than just vacuuming up some water. We leverage our certified training and professional equipment to remove moisture and dry out contents, while using scientific readings and moisture mapping to measure and document our remediation efforts. Get help with commercial or residential Water Damage.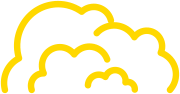 Smoke Damage Remediation Services
Smoke can invade your Michigan commercial or residential property when you experience a fire, or when one occurs nearby. Mitigating the effects of Smoke Damage takes more than air fresheners. Guardian Recovery Services knows the science behind smoke and odor removal, and our technicians have the training and professional equipment to handle any level of smoke inundation. Get help with Residential or Commercial Smoke Damage Remediation.